New ways to say and/or study Translanguaging
Written By: Jonathan Haddad on January 9, 2014
3 Comments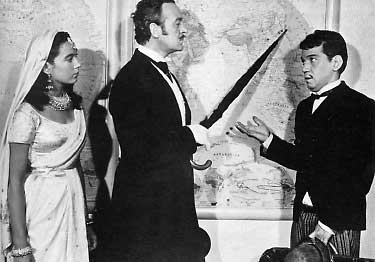 I'm really one for translanguaging. By whatever name — and Suresh Canagarajah today at the MLA Convention in Chicago certainly went through the various names — it is an intriguing subject study, and one that gives a lot of food for thought about how to bring translingual practices into the classroom.
Among all my literature colleagues, it was a treat to be able to fool myself for a moment that I was at AAAL, when I sat down for the panel, proposed by Canagarjah, entitled "Translingual Practice: Cross-Disciplinary Conversations." It began with a nifty chart proposing the different ways in which the phenomenon — different from multilingualism in that it casts the languages as fluid and overlapping as opposed to "parallel monolingualisms" or "linguistic solitudes" — may be talked about in different disciplines. The chart encompassed Applied Linguistics, Sociolinguistics, Comparative Literature, and Composition. Although my pen was a bit slower than the slide, here are some select examples:
Applied Linguistics:

Translanguaging
Plurilingualism
Third space

Comparative Literature

Contact Zones
Translingual imagination
Postmonolingual condition
Find someone with the slide for the rest, okay?
Other than making some references beyond the usual association with translingual practices in Western Europe (as per Rampton) and notably citing Sheldon Pollock's Language of the Gods in the World of Man about Sanskrit as a lingua franca, Canagarajah asked some important questions. Of these, I took away the following:
Can translanguaging be taught?
Are there mistakes in translanguaging?
Is there a rhetorical effectiveness to translanguaging?
Each of these were addressed by a study of translingual writing in the classroom, which Canagarajah noted was understudied and deemphasized in favor of translingual speech. Using the case study of a Saudi Arabian student, Butainah, he showed how she used Arabic in order to make people work to understand her. Not only did she express something that was important to her in Arabic, but she also wanted her own stress of learning English expressed to her readers through her use of Arabic. Based on the reactions of Butainah's fellow students, we saw how the act of reading was transformed from that of "reading for intent" to "reading with intent." This places the onus on the reader to try to decipher the meaning of the Arabic from the English text, the writing became effective aesthetically in the eyes of Butainah's classmates. Canagarajah found that translingual readers adapted by adopting the principle of "let it pass." When they came across untranslated words, students would let it pass and understand that, if it was important, they would eventually figure it out.
Canagarajah answered the above questions:  1) Yes, it can be taught; 2) Yes, there are mistakes; and 3) Yes, there is a rhetorical effectiveness to translanguaging. He also showed through the changing reading and writing practices of his students that "interpretation is temporal" — it developed over the course of the class as students would read and reread the six drafts posted digitally of student papers. He encouraged, in conclusion, that we should theorize literacy and literacy teaching differently.
Although Nadia Bou Ayash's talk came at the end of the panel, I think it follows up on some of the conclusions of Canagarajah's talk. Bou Ayash based her talk on findings from a six-month ethnographic study of students at the the American University of Beirut. Noting that English writing classes were too focused on English-writing as monolingual, she advocated a reworking of English in academic writing classes as a "Translingual practice."
The three Lebanese learners profiled in her case studies came from vastly diverse language backgrounds: Nathalie completed all her schooling at French-medium schools before attending AUB; Nasser was steeped in Arabic from his youth, as his father is a professor of Arabic literature; and Diva had a Greek mother and Arab father, who communicated with each other in English. The frustration encountered by Nathalie and Nasser in their English writing courses was vividly expressed. Nathalie compared English to a "rock that you are forced to swallow." Nasser complained about having to use English to talk about "things that don't happen in English in our society." Diva creatively interspersed her papers with Lebanese Arabic: "But when I think of Arabic kalimet [words], I thnk of authentic Lebanese jaw [atmosphere]." The obstacle encountered by these students, Bou Ayash concluded in her talk was the treatment of English in the classroom as a reified, stable, and concrete entity, rather than treating it as a resource with the same possibilities of the students' home or other languages.
In the interest of brevity, and of attending a 5:15 PM panel, I will skip over the talks of Adam Kola and Bruce Horner, to address Steven Kellman's talk about translingual literature. I found it unfortunate that Kellman focused a significant chunk of his time on naming and classifying translingual writers — there were those who "converted" from one language to another (like Conrad and Nabokov) to thos who write in more than one language (like Milan Kundera and Muhammad Iqbal). Some of the factors he pointed out as motivating these writers' language choices were the determination of which language would make the largest impact — in what language would they be most read? –, immigration, and, sometimes, just to prove they could do it. He suggested that it was worth studying these works because language becomes foregrounded in translingual literature and their works display a cognitive flexibility. What I wanted to hear more of was what are the tools and theoretical approaches that one would use to study these works? Translation studies? Sociolinguistics? Psychology (as one audience member suggested)? Do they differ based on the conditions by which the authors turn to another language or engage in code-switching? I found this intriguing, not only because I have been working off of texts that code-switch from French to Arabic, but also because I have been recently reading Chimamanda Nigozi Adiche's novel (just for fun) and I have found her use of Igbo particularly interesting, because it is not always glossed for the reader, and I am unfamiliar with the experience of reading a novel where I don't understand the language which is folded in to the dialogue. It does create a new type of reading for me, where I have slowly begun to "let it pass."
One final note: As happens at these panels about translanguaging, the Q&A devloved into some gripes about the "monolingual English ideology" of the United States and the raw deal, disfavor that is the lot of multilinguals. Of course, one holds, this is not the case in Europe. Yet, I think we can agree that a distinction should be drawn between, say, English-only policies, and monolingual speakers. For some reason, there is the assumption that we all must be global citizens, or that it is particularly barbaric not to speak another language. Maybe, one might just reframe the issue as "I'm okay, you're okay." Sometimes monolingualism just happens.
David Gramling, University of Arizona, suggests that we continue this conversation at his seminar at ACLA 2014.